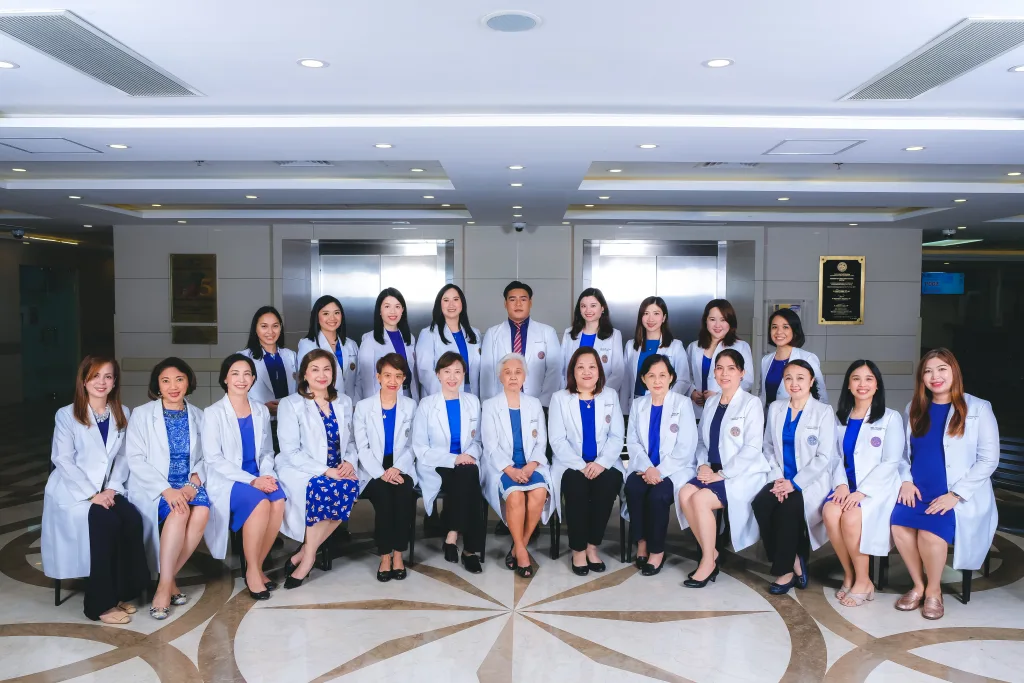 About Us
Vision
By 2026, the Department of Dermatology of the University of Santo Tomas hospital envisions itself to be the leading teaching center in Asia for Dermatology educational training; empowered by committed, compassionate, and competent dermatology staff members.
Mission
The Department of Dermatology of the University of Santo Tomas Hospital upholds its tradition of excellence in dermatologic education, comprehensive training, distinction in research, and quality multidisciplinary health care to patients with cutaneous diseases; guided by Catholic principles and teachings.
History
Being the oldest university in the Philippines, the University of Sto. Tomas (UST) was the first in the country to recognize the importance of Dermatology as a specific field in medicine. As early as 1883, "Dermatosis y su Clinica" was taught as a subject to the sixth year medical students under Sr. D. Felipe Bueno y Chicoy.
The UST Hospital Department of Dermatology was originally established as a Section of Dermatology and Syphilology under the Department of Medicine, organized and headed by Dr William Burke in 1927. In 1979, they started a specialty training in dermatology, being initially recognized by the institution as a "fellowship" program.
With Dr. Marita Lim Ke as the training officer in 1981, the three-year residency training program in Dermatology was given full accreditation by the Philippine Dermatological Society (PDS).
Eventually, the Section has shown autonomy having its own financial set-up, organization and activities. This granted the recognition of the Section as a Department of Dermatology in 1988 with Dr. Lina de Dios-Torralba as the first Chair.
Facilities/Services Available
Dermatology Center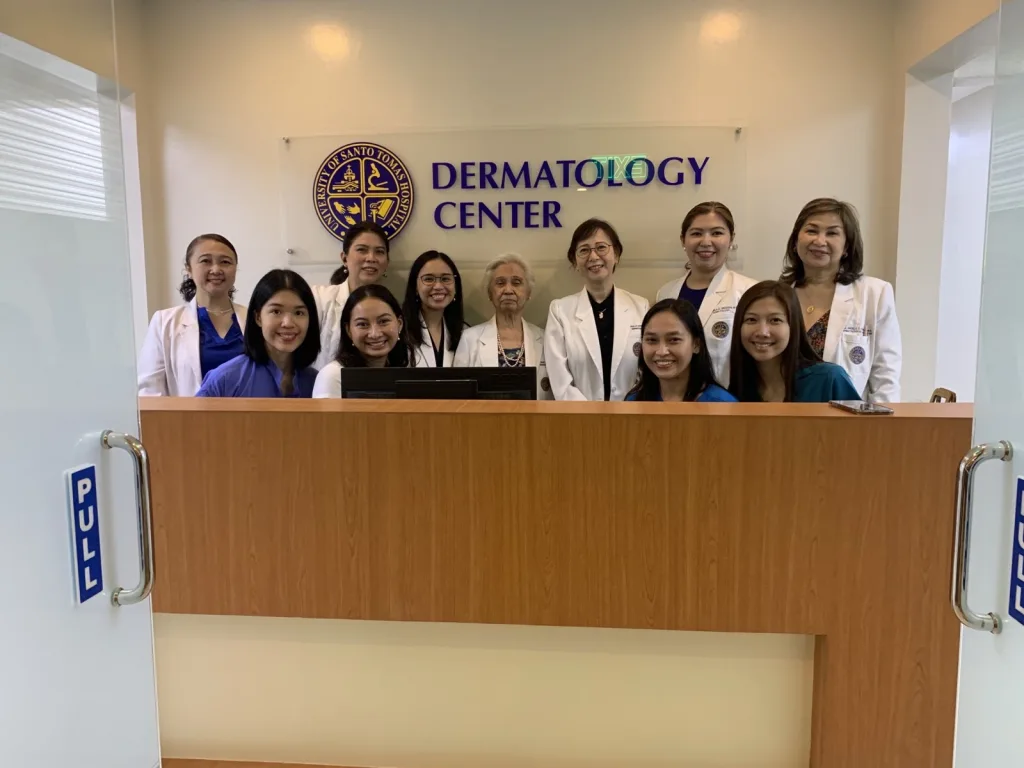 Basic Dermatologic Procedures Offered:
= Narrow band UVB Phototherapy
= Hand and feet phototherapy
= Patch testing for allergic contact dermatitis
= Electrocautery
= Dermatopathology: Skin punch biopsy, shave biopsy, excision biopsy – Chemical Peels
= Acne Surgery
= Nail Avulsion and Surgery
= Excision
– Incision and Drainage
– Laser Procedures
– Botulinum Toxin Injections
– Fillers
– Wound Care Management – Intralesional triamcinolone acetonide injections
Major Activities
ACADEMIC ACTIVITIES
• Book review
• Journal Club
• Clinicopathologic conference
• Therapeutic conference
• Basic Case Discussion
• Lecture series
• Audit
• Psoriasis Club
• Kodachrome
• Continuing Medical Education Series
• Postgraduate course
Organizational Chart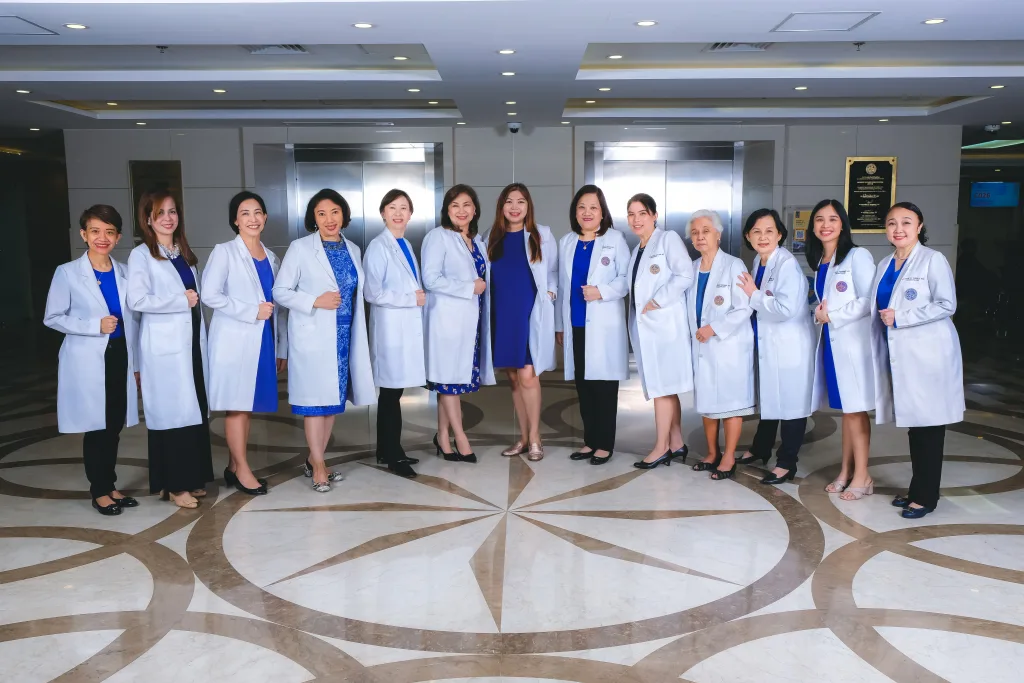 From Left to Right: Bernardita O. Policarpio, MD, FPDS; Dell Kristie Ortega Castillejos, MD, FPDS; Maria Lourdes H. Palmero, MD, FPDS; Ma. Victoria C. Dizon, MD, FPDS; Eleanor L. Letran, MD, FPDS; Ma. Angela T. Cumagun, MD, FPDS; Ria Carla Siccion, MD, FPDS;
Arnelfa C. Paliza, MD, FPDS; Susannah O. Salvador, MD, FPDS; Lina D. Torralba, MD, FPDS; Daisy K. Ismael, MD, FPDS;
Angelica Guzman-Hernandez, MD, FPDS; Maria Rosario G. Aguila, MD, FPDS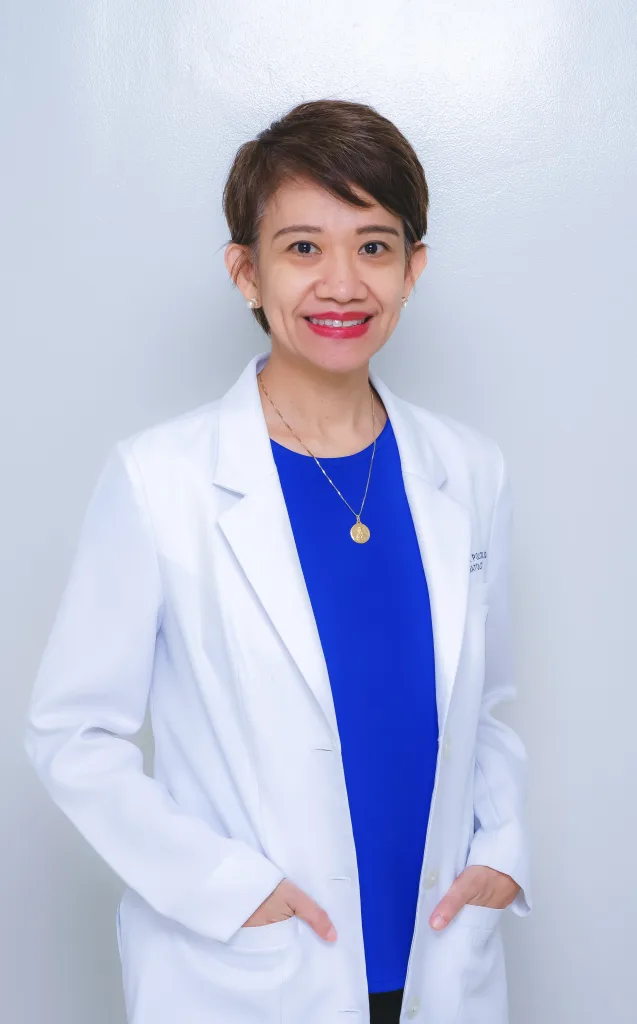 third year residents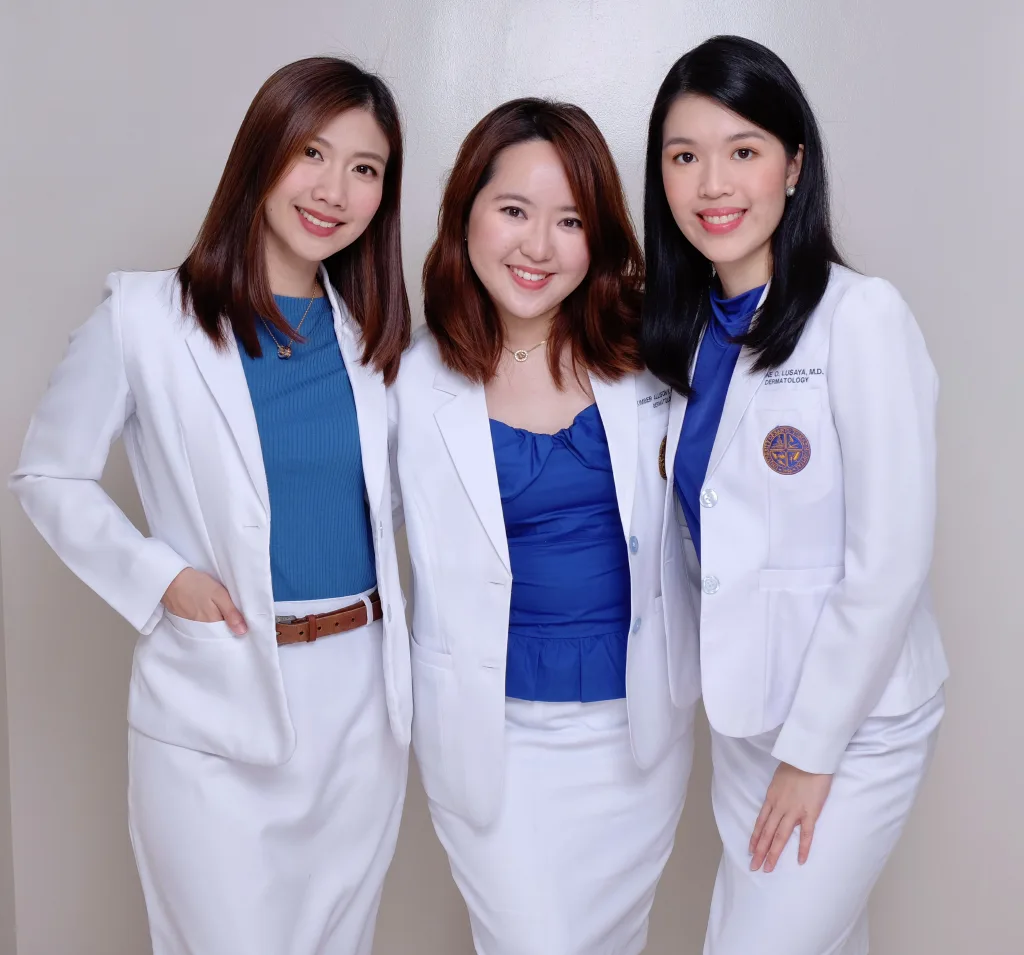 From Left to Right: Anna Patricia B. Tan, MD; Kimber Allison K. Ong, MD (Chief Resident); Diane Kimberley O. Lusaya, MD
second year residents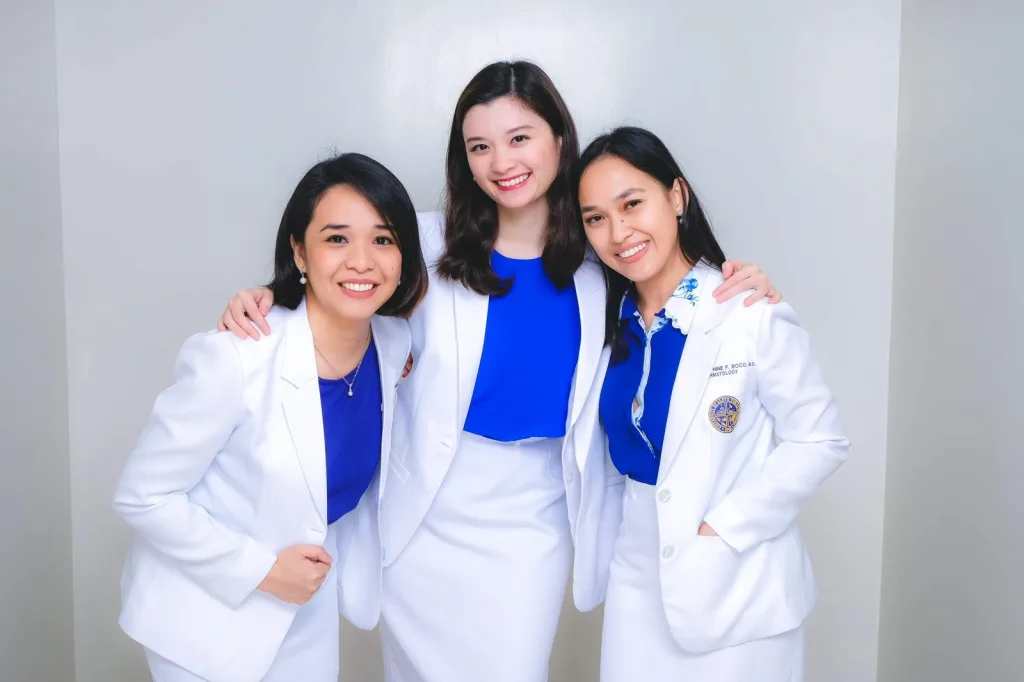 From Left to Right: Fiona Bianca Enriquez, MD; Dreena Cloi Sy, MD; Gail Josephine Boco, MD
first year residents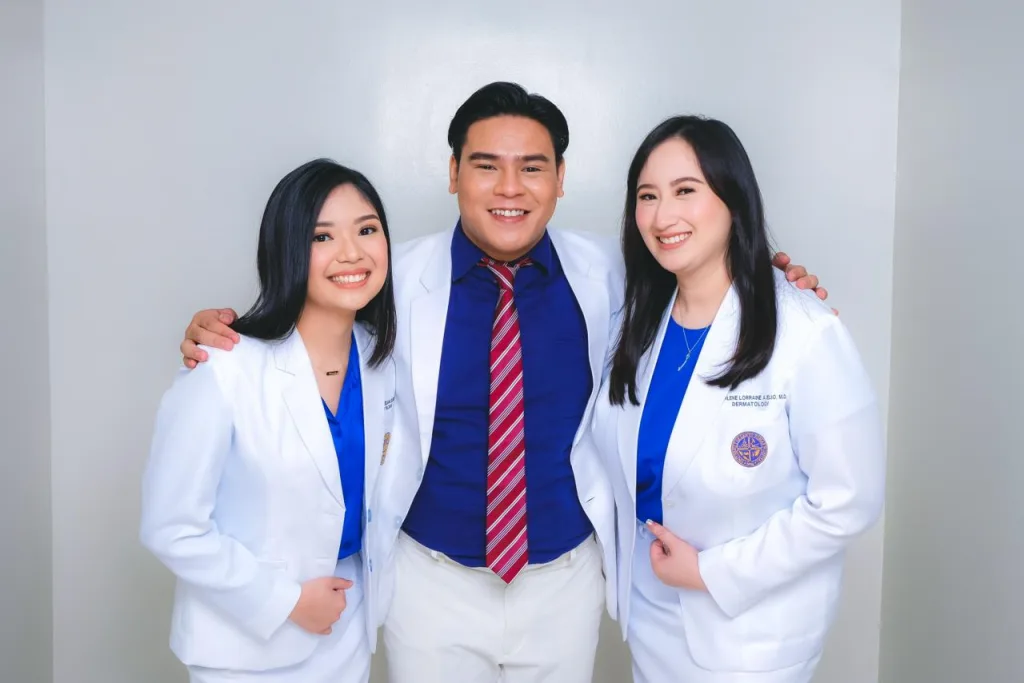 From Left to Right: Ma. Christina Carmela M. Ozaeta, MD; Marc Kristoffer C. Verdan, MD; Charlene Lorraine A. Elio, MD
Resident Program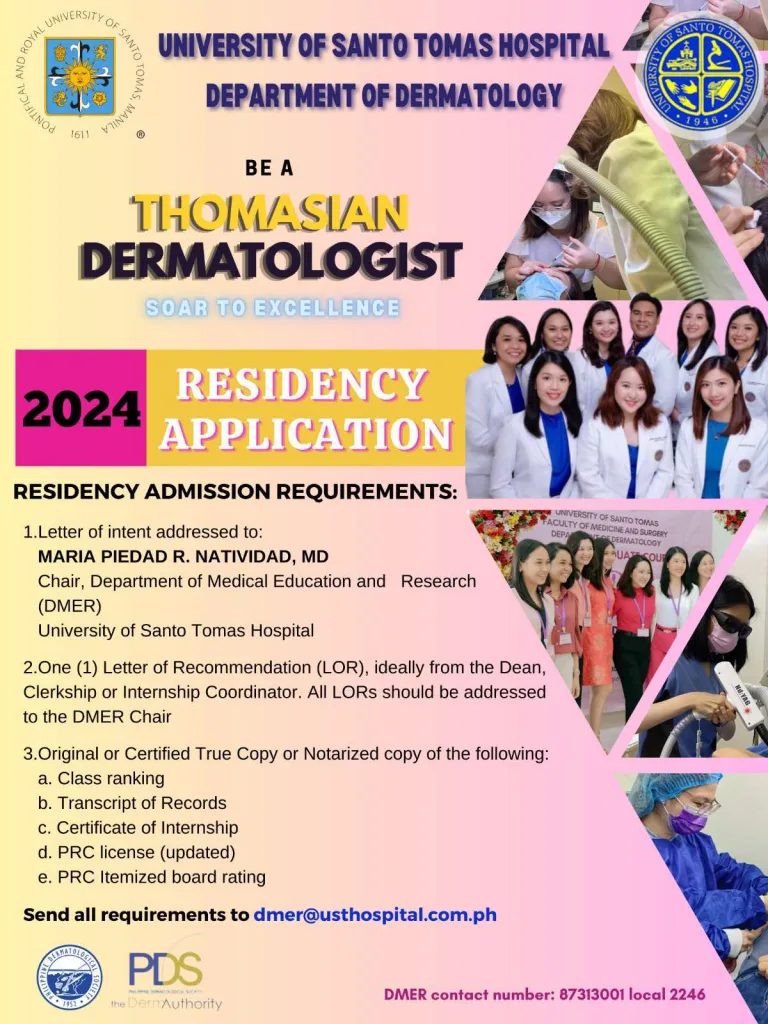 RESIDENCY PROGRAM
RESIDENCY APPLICATION REQUIREMENTS
• Letter of intent addressed to:
o MARIA PIEDAD R. NATIVIDAD, MD
Chair, Department of Medical Education and Research (DMER) UST Hospital
• Application Form – available at DMER Office ONLY
• Recent ID pictures (2 pcs. passport size, colored on white background)
• Letter of Recommendation (LOR)
• Certified True Copy of the following:
o Class Ranking
o Transcript of Records
o Medical School Diploma
o Certificate of Internship
o PRC Certificate
o Updated PRC License (Photocopy)
o Itemized PRC Board Rating
o Residency Certificates (for Fellowship applications only)
o Diplomate Certificate (for Fellowship applications only) o Birth Certficate or Baptismal Certificate (photocopy)