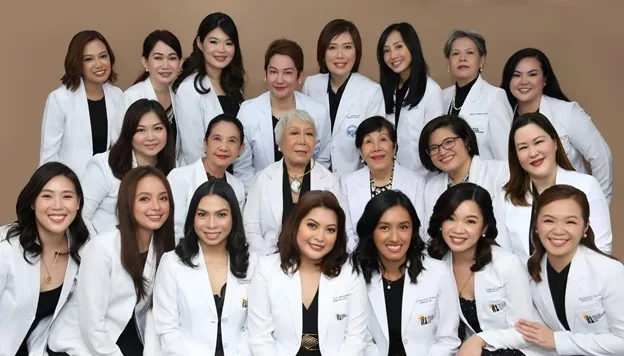 About Us
Vision-Mission
SCFI aims to train graduates to become well-balanced, ethical, compassionate Dermatologists; who will be excellent clinicians, academicians, researchers, and teachers, as well as caring, and community-minded individual
History
In 1984, four U.S.-trained Dermatologists: Dr. Vermen M. Verallo (Cleveland Clinic Foundation, Diplomate U.S.A. Dermatology Boards), Dr. Judy Y. Cuaso (University of Pennsylvania, Diplomate, Dermatology, USA), Dr. Manuel O. Fernandez Jr. (Temple University, Pennsylvania, board-eligible US Dermatology Boards) and Dr. Sylvia S. Jacinto (New York University-Bellevue Medical Center, board-eligible, US Dermatology Boards) formed the Skin and Cancer Foundation, Inc. with the vision to train provincial candidates in order to place well-trained Dermatologists all over the Philippines to practice in the underserved areas.
The Skin and Cancer Foundation, Inc. (SCFI) was the second approved program for Dermatology residency of the Philippine Dermatological Society (PDS). It is one of now 11 approved Dermatology residency programs of the PDS. Since then, SCFI has placed almost 200 graduates all over the Philippines including Mindanao, with almost half of its graduates practicing in the provinces, while the rest in Metro Manila teach in the Residency program of SCFI gratis. SCFI has also expanded its vision to train other Asian medical graduates to help the Philippines achieve a reputation as a good training center for Dermatology in Southeast Asia.
Facilities/Services Available
GENERAL SERVICES
Free consultations, medicines and services
The residents see patients at the Dermatology-OPD where they are made to describe, diagnose, give differential diagnoses, approaches to management and therapy of common as wells as more serious, life-threatening diseases under the direct supervision of their consultants
Medicines that are available are given to patients for free
Procedures such as EDC, shave, elliptical, scissor excisions, intralesional steroid injections are done for free under the direct supervision of their consultants
Skin punch biopsies are done with only a minimum fee asked to take care of the processing of specimen
Phototherapy with UVA and UVB
Patch-testing
Lasers
DERMATOPATHOLOGY
The SCFI Dermatopathology Laboratory offers processing and reading of skin specimens by three established dermatopathologists with three distinct training backgrounds, practice styles and unique viewpoints: Dr. Vermen Verallo-Rowell (Director of the Laboratory), Dr Yolanda Obieta and Dr Jasmin Jamora. The laboratory specializes in receiving biopsies from provincial and all areas of Metro Manila with its special setup and focus on processing skin specimens, and receives about 1,500 specimens/year. Regular hematoxylin and eosin staining is offered, as well as Wade-Fite and Acid orcein Giemsa staining with reasonable pricing and quick turnaround time.
LASER AND PHOTOTHERAPY CENTER
The SCFI Laser and Phototherapy Center houses the following:
Tripollar radiofrequency: For contouring and skin tightening
1064nm laser: For hair removal and treatment of vascular lesions
Q-switched Nd:Yag laser: For dermal lesions, tattoo removal, wrinkle reduction, acne scar reduction, pigmented lesion removal, vascular lesion removal, hair removal
Infrared lamp: For skin tightening and lifting
Microfocused ultrasound: For skin lifting and improvement of lines and wrinkles
CO2 laser: For skin resurfacing/fractional and tightening
Residents have the opportunity for hands-on experience with these machines, and are also trained to conduct phototherapy using broadband UVA and UVB and narrowband UVB for charity patients for skin conditions like psoriasis and vitiligo.
Organizational Chart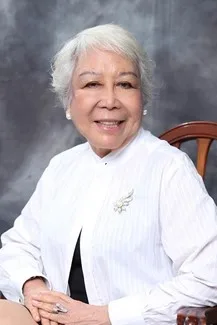 Section heads
Dermatopathology, Contact Dermatitis, Photomedicine, Nutrition in Dermatology
VERMÉN M. VERALLO-ROWELL, MD, FPDS
Immunodermatology and Dermatopathology
MA. JASMIN J. JAMORA, MD, FPDS
Dermatologic Surgery
BERNADETTE VILLAFLOR, MD, FPDS
Psychodermatology
Antonio C. Sison, MD, FPDS
Research
Stephanie Katalbas-Asi, MD, FPDS
Continuing Medical Education & Postgraduate Course
Catherine L. Chong, MD, FPDS
Laser Dermatology
NEIL OROPEZA, MD, FPDS
Pediatric Dermatology
ELIZABETH SANCHEZ, MD, FPDS
Cosmetic Dermatology
Beverly Ong – Amoranto, MD, FPDS
ACTIVE FACULTY
Monette Aquino, MD, FPDS
Desiree Bautista, MD, FPDS
Katrina Belen, MD, FPDS
Catherine Chong, MD, FPDS
Krisinda Dim-Jamora, MD, FPDS
Francine Lu- Echiverri, MD, FPDS
Pamela Huang, MD, FPDS
Sylvia Jacinto, MD, FPDS
Maria Jasmin Jamora, MD, FPDS
Stephanie Katalbas-Asi, MD, FPDS
Beverly Ong, MD, FPDS
Yolanda Obieta, MD, FPDS
Ma. Riza Pecache, MD, FPDS
Claudine Ramos, MD, DPDS
Irene Gaile Robredo-Vitas, MD, FPDS
Beth Sanchez, MD, FPDS
Corrine Sison, MD, FPDS
Vermen Verallo-Rowell, MD, FPDS
Bernadette Villaflor, MD, FPDS
Gilbert Yang, MD, FPDS
Jonathan, MD, FPDS
Nicole Yu, MD, FPDS
VISITING CONSULTANTS
Arlene Abella-Sauna, MD, FPDS
Lily Arambulo, MD, FPDS
Michael Chua, MD, FPDS
Genevieve Chi-De Guzman, MD, FPDS
Riya Dimagiba, MD, FPDS
Sylvia Huang, MD, FPDS
Neil Oropeza, MD, FPDS
Jeni Pua, MD, FPDS
Reine Rodriguez, MD, FPDS
Lilia Santiago, MD, FPDS
Andrea Eugenie Yap-Uy, MD, FPDS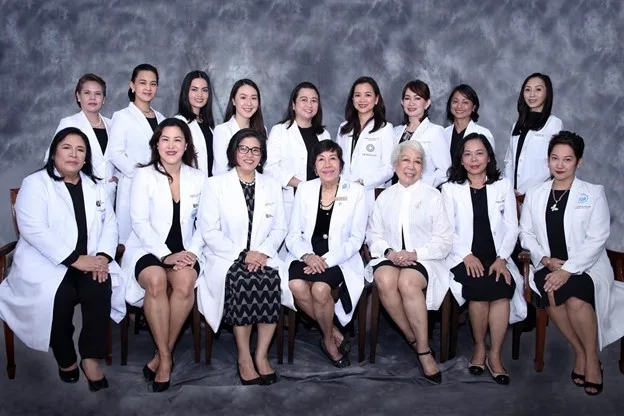 chief residents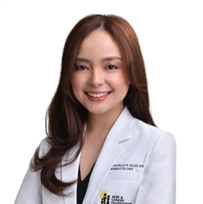 third year residents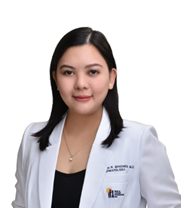 second year residents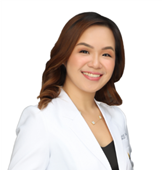 first year residents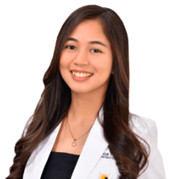 Resident Program