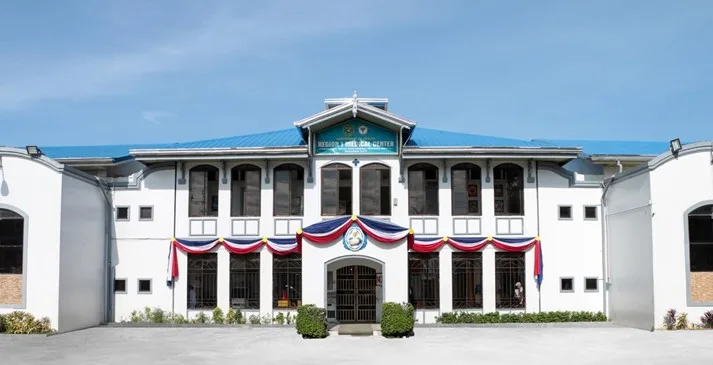 About Us
Vision
The Region 1 Medical Center is the premier Advanced Comprehensive Center in Dermatology of Northern Luzon by 2024
Mission
The Region 1 Medical Center Dermatology shall provide affordable and quality services for patients with skin problems enhanced by competent training in a patient centered environment.
History
The Region 1 Medical Center Dermatology Department was formally established in January 2018 under the visionary leadership of Dr. May F. Gonzales to address the rising number of patients with dermatological concerns in the region. The department began with three consultants and two residents paving the way for the progressive expansion of its staff and facilities over the years. In the short time since its founding, the department has achieved noteworthy recognition for training, research, and community outreach programs.
After having successfully met all the requirements as training institution and with the pioneer graduates passing the Diplomate Boards, the Board of Accreditation and Board of Directors of the Philippine Dermatological Society (PDS) recognized the department with full accreditation in July 2021, making it the 13th accredited institution of the Society.
To date, two successful batches of diplomates have joined the consultant staff, teaching alongside subspecialists in Dermatopathology, Dermatological Surgery, Contact Dermatitis, Photocutaneous Medicine, Hansen's Disease, Laser and Cosmetic Dermatology, Pediatric Dermatology, Research, and Community Dermatology, to guide residents-in-training become globally competitive well-rounded clinicians.
As the only PDS-accredited dermatology training institution in Northern Luzon, the department is set to be an Advanced Comprehensive Dermatology Center offering the highest level of dermatology care services to the people of Region 1 and its nearby provinces.
Facilities/Services Available
Out-patient Department Consultation
Teledermatology Consultations through R1MC E-Pacheck Up
Pediatric Dermatology Consultations
Hansen's Disease Unit (Slit Skin Smears)
Dermatopathology Unit (Special Stains)
Dermatologic Surgery Unit (Biopsies and Surgeries)
Phototherapy
Patch Testing
Acne Surgery
Mycology (KOH), Gram Stain, and Tzanck Smear
Chemoexfoliation
Electrodessication
Microdermabrasion
Monopolar + Bipolar Radiofrequency Microinsulated Needling
Fractional Carbon Dioxide Laser
Q switched Nd:YAG Laser
Biostimology + Lipidrainor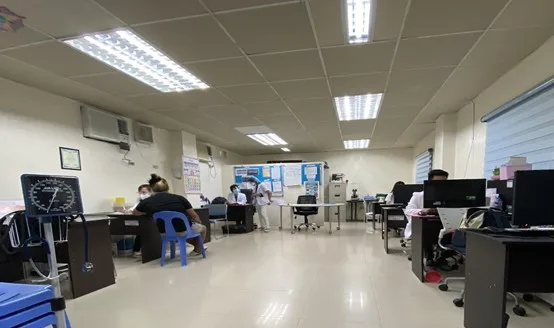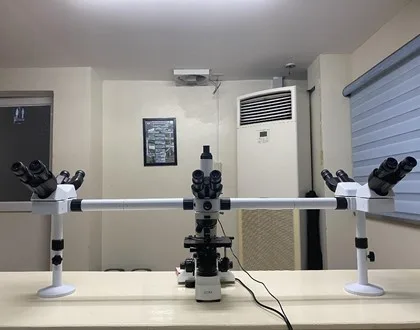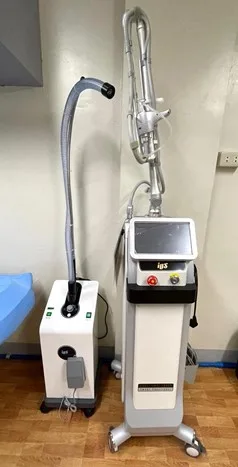 Major Activities
Gender Awareness Development Activities/ National Skin Health Program
Leprosy Week (February)
National Allergy Day (July)
National Psoriasis Day (October)
National Skin Disease Detection and Prevention Week (November)
Organizational Chart
Consultant staff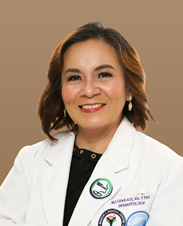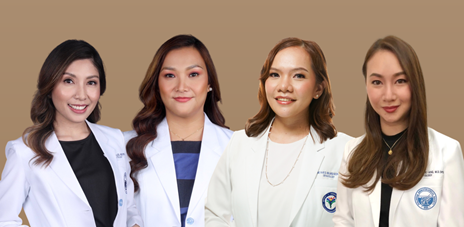 From L to R: Maria Roma I. Gonzales, MD, DPDS, Maritess P. Macaraeg, MD, DPDS, Janice G. Rigos, MD, and Patricia Elvira A. Duque-Ang, MD, DPDS
Consultants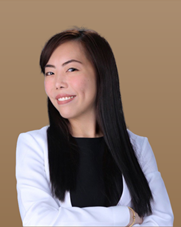 Resident Staff
third year residents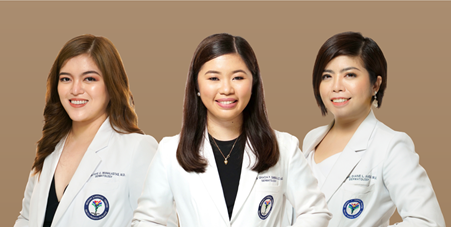 From L to R:Celina Faye C. Manalastas, MD (Deputy Chief Resident), Jenika Gracia P. Simbillo, MD (Chief Resident), Pearl Diane L. Aves, MD
second year residents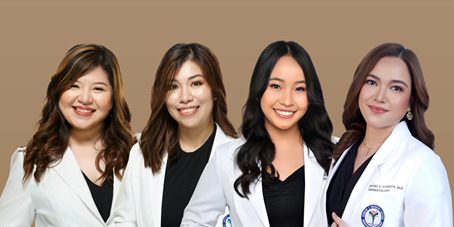 From L to R:Christine Azalea B. Alonzo, MD, Stefanie Mae S. Belmes-Morales, MD, Roice Angel C. Caguioa, MD, and Marion DC. Meneses, MD
first year residents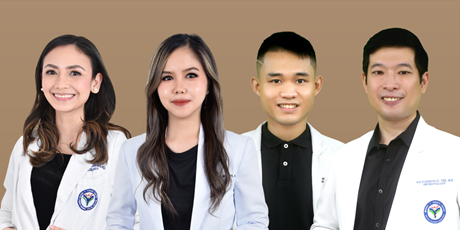 From L to R:Ezra Viktoria R. Haduca, MD, Monnette G. Morante, MD, Manuel V. Mendoza, Jr., MD, MBA, and Jan Raemon G. Tee, MD
NURSING AND SUPPORT STAFF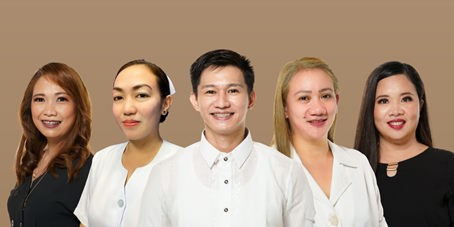 From L to R:Jyne M. Fernandez, RN, Rodelyn I. Malasan, RN, MAN, Lee Marvin P. Padilla, RN, MAN, Venissa Ann E. Maramba, RN, and Ms. Angelica R. Dasig (Department Secretary)
Resident Program
Weekly Conferences (Grand Rounds, Ward Referral Conferences, and Journal Presentations)
Didactic Lectures
Small Group Discussions
Slide Readings and Dermatopathology Lectures
Exams: Fitzpatrick, Lever's, Orals, and Practical/Kodachrome
Outside Rotations: Internal Medicine, Pediatrics, General Surgery/Plastic Surgery, HIV, Rheumatology
Research
Community Dermatology
RESIDENCY APPLICATION
Letter of application addressed to:
JOSEPH ROLAND O. MEJIA, MD, D.SC, MBAH, MPA, MDM, DHSM, DCDM, FPSMS, CMS, CESE
Medical Center Chief II
Region 1 Medical Center
MAY F. GONZALES, MD, MPH, FPDS
Chairperson, Department of Dermatology
Curriculum Vitae/Resume/Personal Data Sheet (Official Form)
Photocopy of the following:

Official Transcript of Records

Post Graduate Internship Certificate

PRC License
Board Rating PRC Results