About Us
Makati Medical Center, the leading healthcare facility in the Philippines, is a 600-bed tertiary hospital that provides sophisticated medical and surgical facilities. We are committed to delivering total quality healthcare services that exceed your expectations.
Vision – Mission
Vision
We are among the nation's most trusted, caring and internationally-recognized healthcare institutions – with top-notch service, expertise and technology.
Mission
To provide the highest quality healthcare experience for all stakeholders through –
Competent, compassionate, collegial and ethical medical professionals
Superior service delivery, enhanced by technological and digital innovations and supported by research
Sustained training/ educational programs and other capacity-building initiatives; ethical based and responsive to evolving health challenges and global standards
Community responsive, collaborative and socially empowering healthcare programs
History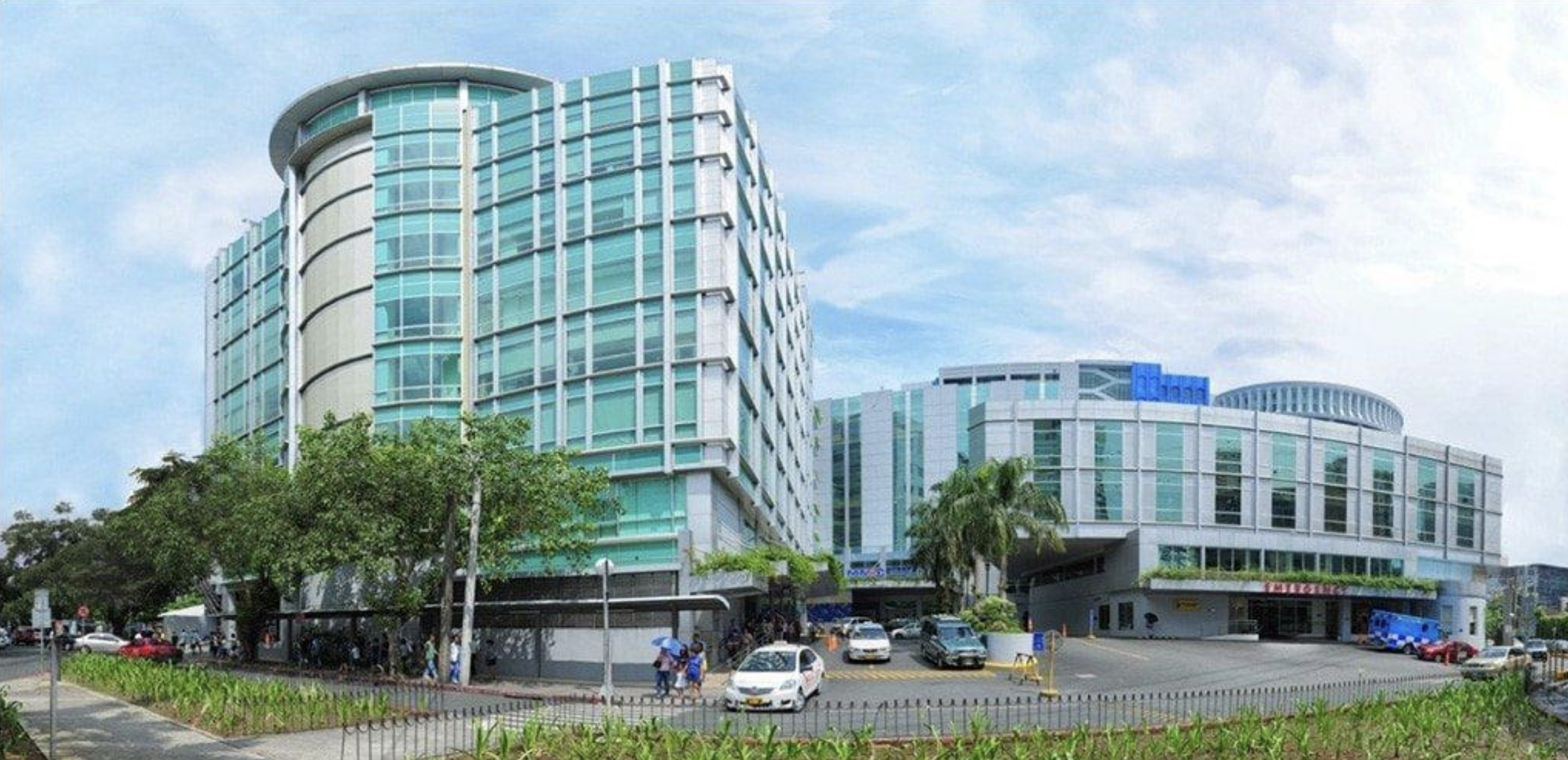 The Department of Dermatology was founded by Dr. Manuel C. Fernandez, Sr., who became its first Chairman (1988-2000), together with the other pillars in Dermatology, Drs. Thelma V. Leelin, Vermen M. Verallo-Rowell, and Filomena L. Montinola. Dr. Manuel O. Fernandez, Jr. later joined the Consultant staff after training in Dermatologic-Cosmetic/Plastic Surgery in the United States.
Below is the list of Department Chairs from the year 2000:
Dr. Vermen Verallo-Rowell (2001-2006)
Dr. Imelda Cabral-Villar (October 2006-2008)
Dr. Ma. Purita Paz-Lao (2008- March 2018)
Dr. Valerie Floro-Herbosa (April 2018-June 2021)
Dr. Elsie Reynosa P. Floreza (July 2021- present)
The Dermatology department initiated in 1988 its own 3-year Residency training program, which was promptly accredited by the Philippine Board of Dermatology. The program has just been re-accredited by the Philippine Dermatological Society last July 8, 2021, and will be valid until 2023. To maintain a high quality of training, it limits the number of Residents accepted into the program.
The Department continually updates itself by active participation of its Staff Consultants and Residents in Postgraduate courses, local and international conventions, Continuing Medical Education courses, and annual training workshops. Its library is equipped with the latest books, publications and online journals.
Research is a major part of its training program, producing excellent award-winning research papers. This is complemented by the acquisition of state-of-the-art equipment including a light microscope, 5-header microscope, Fluorescence microscope, dermatoscope, VISIA skin analysis machine, mexameter and sebumeter. On July 2002, the Manuel C. Fernandez Phototherapy and Laser Center was established in honour of Dr. Manuel C. Fernandez, Sr. The Center, now renamed the Manuel C. Fernandez Dermatology and Phototherapy Center and Skin and Laser Hub, as separate Subspecialty Units, boasts of 13 laser, light, radiofrequency and ultrasound equipment, 2 full body phototherapy units, 1 Hand and Foot UVA phototherapy unit, 1 handheld UVB phototherapy unit (Excimer).
Subspecialty training in Dermatology is another strong feature of the Department. This includes Dermatopathology, Immunodermatology, Dermatologic and Laser Surgery, Cosmetic Surgery, Mohs Microsurgery, Photodermatology, Pediatric Dermatology, Contact Dermatitis, Occupational and Environmental Dermatology, Dermoscopy and Venereology.
Facilities/Services Available
OPD\ CLINIC SETTING
Fungal KOH mount and reading
Patch test (for contact dermatitis)
Acne Surgery
Skin Punch/Shave/Excision biopsy
Excision of cutaneous benign/malignant tumors
Intralesional Triamcinolone injection
Cryosurgery
Electrodessication and Curettage (telangiectasia, skin tags, warts, actinic keratosis, etc.)
Nail surgery
Incision and Drainage
Tzanck's smear
Extraction of milia and molluscum lesions
Surgical removal/ Excision of moles
Chemical Peels:

Jessner's
Trichloroacetic acid
Glycolic acid
Mandelic acid
Pyruvic acid

Fillers
Botulinum Toxin injection
Scar revision
Microdermabrasion
Sclerotherapy
Mohs Micrographic Surgery
Punch grafts
Skin flaps and grafts
Skin and Laser Hub and Phototherapy Center
Phototherapy – for psoriasis, atopic dermatitis, vitiligo, cutaneous T-cell lymphoma, and other eczema.

NB-UVB
UVA
UVB
PUVA
Localized/Targeted Phototherapy
Hand & Foot UVA
Laser and Lights

Bipolar radio frequency with Diode– treatment for facial rejuvenation, rhytids and acne scars.
Radiofrequency

Unipolar: face and body contouring

Pulsed Dye Laser – for vascular malformations and proliferations, face rejuvenation
Standard Ultrasound and High Intensity Focused Ultrasound (HIFU) – for body and face contouring and lifting
Tripolar Radiofrequency – Skin firming, Face and body sculpting
Ablative and Fractional CO2- For neoplasms, deep lines and acne scars
Q-Switched laser system– Pigmentation, tattoo removal
٭1064nm Nd:YAG

Photorejuvenation
Vascular problems
Onychomycosis
Scars
Striae

810 Diode – Hair reduction
Facial Digital Analysis device
Light-emitting Diode, LED – for hair loss, acne and facial rejuvenation
MAJOR ACTIVITIES
Department conferences, weekly
Annual Residents Research Forum
Post Graduate Courses/ workshops
Team Building
Continuing Medical Education presentation
Bioethics Grand rounds (in cooperation with Makati Medical Center)
Medical Missions
ORGANIZATIONAL CHART
Elsie Reynosa P. Floreza, MD, MSc, FPDS, FDSP
Chairman
Patricia T. Tinio, MD, FPDS
Training Officer
Administrative
Vice-Chairman : Donna Marie L. Sarrosa, MD
Immediate Past Chairman : Valerie Floro-Herbosa, MD
Advisory Council :
Thelma de Villa-Leelin, MD
Vermen M. Verallo-Rowell, MD
Filomena Legarda-Montinola, MD
Manuel O. Fernandez, Jr., MD
Imelda Cabral-Villar, MD
Ma. Purita Paz-Lao, MD
Esther C. Leynes, MD
Secretary : Marivic R. Cabillos, MD
Treasurer :
Ma. Margarita Isabel C. Tanchiong, MD
Sharon O. Lim, MD
HSP-DERM OPD
Section Chief: Claudine Rae Lagman-Javier, MD
Co-Chief: Julie Anne Patricia M. Songco, MD
Pharmaceuticals
Section Chief: Sharon O. Lim, MD
Co-Chief: Sarah T. Desierto, MD
External Affairs
Section Chief: Giselle S. Lazaro- Maceda, MD
Co-Chief: Maria Isabel Beatriz P. Gomez, MD
JCI and Total Quality Service
Section Chief: Marivic R. Cabillos, MD
Co-Chief: Angeli Eloise E. Torres, MD
PDS Accreditation
Section Chief: Patricia A. Chavez, MD
Medical Records Review
Section Chief: Ma. Margarita Isabel C. Tanchiong, MD
Co-Chief: Ma. Teresa E. Dimagiba, MD
Academic
Training Officer : Patricia T. Tinio, MD
Assistant Training Officer : Claudine Rae L. Javier, MD
CME
Section Chief: Lucia Lourdes C. Fores, MD
Co-Chief: Sharon O. Lim, MD
Post-graduate Course
Section Chief: Beatriz G. Carpo, MD
Co-Chief: Ma. Margarita Isabel C. Tanchiong, MD
Bioethics
Section Chief: Ma. Victoria C. Dizon, MD
Co-Chief: Maria Isabel Beatriz P. Gomez, MD
Residency Training Application
Section Chief: Lucia Castro-Fores, MD
Co-Chief: Katrina Canlas-Estrella, MD
Research
Section Chief: Patricia A. Chavez, MD
Co-Chiefs: Sarah T. Desierto, MD/ Ma. Margarita Isabel C. Tanchiong, MD
Sections/ Out Patient Centers:
Skin & Laser Hub
Secton Chief: Elsie Reynosa P. Floreza, MD
Co-Chiefs: Ma. Margarita Isabel C. Tanchiong, MD/ Sharon O. Lim, MD
Phototherapy
Section Chief: Patricia T. Tinio, MD
Co-Chief: Angeli Eloise E. Torres, MD
Dermatopathology
Section Chief:
Jasmin J. Jamora, MD
Vermen M. Verallo-Rowell, MD
Filomena Legarda-Montinola, MD
Elsie Reynosa P. Floreza, MD
Patricia Astorga-Chavez, MD
Maria Isabel Beatriz Puno – Gomez, MD
Micrographic Surgery & Cutaneous Oncology
Section Chief: Krisinda D. Jamora, MD
Co-Chief: Julie Anne Patricia M. Songco, MD
Procedural Dermatology
Section Chief: Stephen F. Lacson, MD
Co-Chief:
Giovanni E. Dimayuga, MD
Krisinda Dim-Jamora, MD
Julie Anne Patricia M. Songco, MD
Pediatric Dermatology
Section Chief:
Donna Marie L. Sarrosa, MD
Ma. Victoria C. Dizon, MD
Immunodermatology
Section Chief:
Katrina M. Canlas-Estrella, MD
Jasmin J. Jamora, MD
Contact Dermatitis
Section Chief:
Sarah Grace Tan-Desierto, MD
Lucia Castro-Fores, MD
Sharon O. Lim, MD
Dermoscopy:
Section Chief: Guia R. Avecilla, MD
Co-Chief:
Jasmin J. Jamora, MD, MD
Ma. Purita Paz-Lao, MD
Elsie Reynosa P. Floreza, MD
Krisinda Dim-Jamora, MD
Venereology
Section Chief:
Reagan Grey T. Reyes, MD
Sharon O. Lim, MD
Sarah T. Desierto, MD
Resident Program